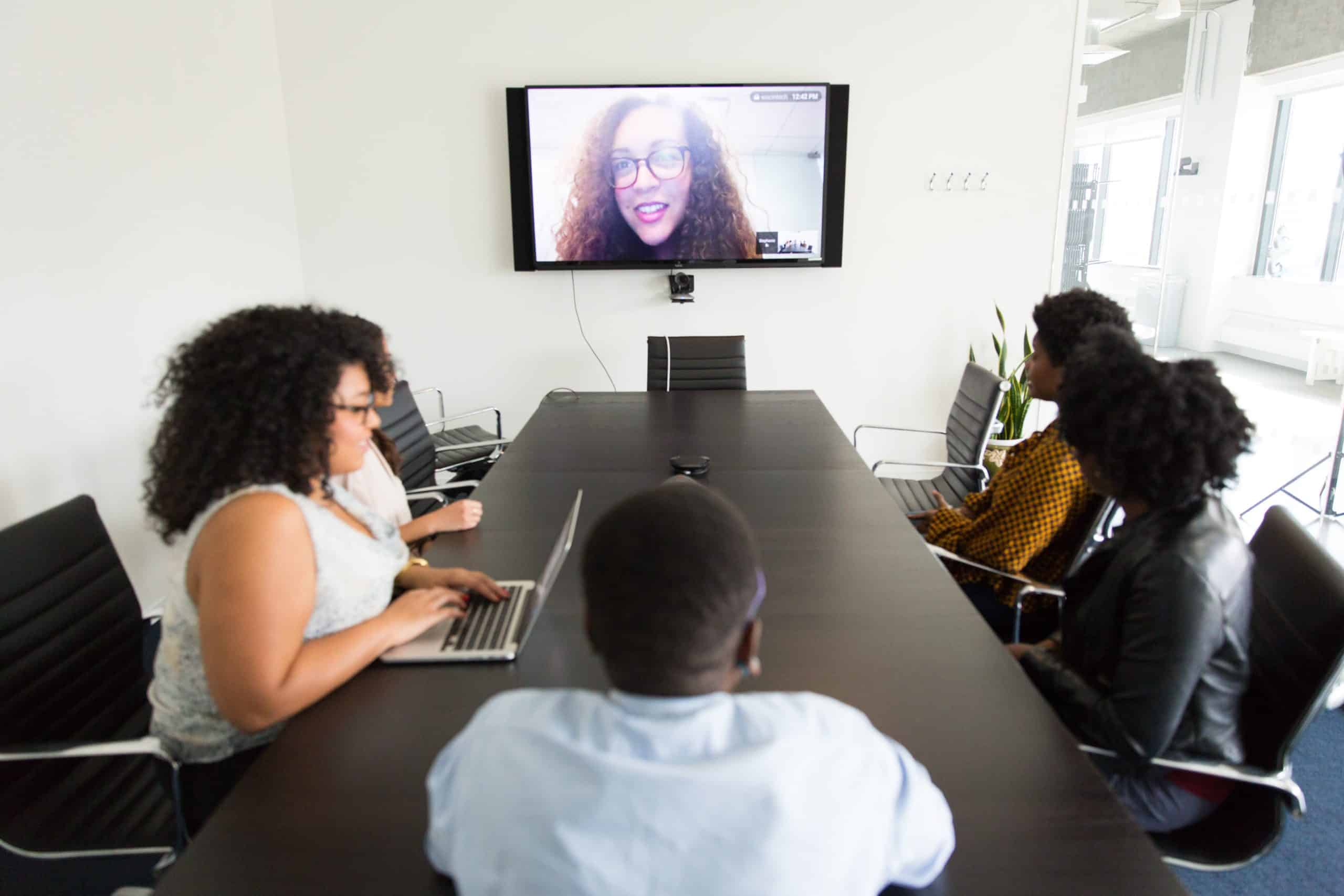 Remote work is fast becoming the norm. What once was only supported and enjoyed by a select few has now become a necessity for companies to thrive and survive. People want to work remotely. This perk may just be the one that sets companies apart and be the driving force to attract top talent. The 2019 Remote Work by Zapier highlighted about 74% of survey respondents would quit their job to work remotely. The same report also showed that about 66% of the respondents think that the traditional office setup will be obsolete by 2030.
Companies are starting to catch up and adapt to this change in the workplace setting. Remote work is here to stay. Leaders must learn to adapt and foster a remote-friendly work environment. One of the key factors to any remote team's success is good communication. Not being co-located should be no reason for teams to be ineffective communicators especially during remote team meetings.
8 Tips to Holding Effective Remote Team Meetings
We know remote team meetings can be tricky and challenging. But our 8 tips will surely help you handle your meetings like a pro.
Invest in Remote Team Meeting Software
Remote team meetings rely heavily on technology. Having reliable online meeting tools will help you conduct your meetings without a hitch and enable everyone to engage. When evaluating which remote team meeting software to use, it's good to base it on the activities you'd like to do on your meeting. Do you need to use video conferencing? Do you need to share your screen? Do you need functionality to collaboratively write or draw? Do you need to record the meeting? The reality is the right meeting tool will depend on what you need. You may find one tool to cover all your needs or use a combination of tools for your remote team meeting. Check that everyone in the team can access the tools and knows how to use them.
Make Your Purpose Clear
Having a clear agenda in mind will help you structure your meeting efficiently. It's also important that your meeting topics are shared to your attendees beforehand. This allows everyone to come prepared and focused. If you need specific documents or resources from your attendees, make sure to inform them beforehand.
Only Invite Those Who Need to Attend
Have you ever joined a remote team meeting wondering why you should be in it? Just because you're meeting remotely doesn't mean you should invite everyone to the party. No one wants to waste their time listening in on a call when they could be doing something more productive. As you prepare your agenda, you'll know who should only be in the meeting. Be mindful of varying time zones when scheduling it as well. Make sure your invitees have agreed to meet during that time.
Establish Ground Rules
Remote team meetings can get messy. It's easy to speak over each other and you get stuck in an awkward exchange of who goes to speak first. For participants, it can be a struggle to stay focused during remote team meetings. Since no one's looking, unless you're the one presenting or sharing your screen, it's easy to pull up your email or do something else instead, especially when you're working from home. To keep everyone engaged and focused, it's your job as the facilitator to lay the ground rules. Some common remote team meeting etiquette includes:
Take your meeting on a quiet area free from unnecessary distractions
Review the agenda and prepare any materials needed from you
Join a few minutes before the call so the meeting can start promptly
Don't work on other tasks while the meeting is ongoing
Turn off or switch your mobile phone to silent mode
Don't interrupt other people when they speak
Making this clear on the get-go makes attendees know what is expected of them and how they should behave during remote team meetings.
Break the Ice
With face-to-face meetings, it's easy to engage in small talk. Casual conversations help build rapport within the team. These informal exchanges allow people to loosen up and feel relaxed with whoever they're with. Unfortunately, remote workers don't have as many opportunities like this so it takes more effort to break the ice. Starting the first few minutes of the meeting checking in on everyone and catching up can be a good way to establish engagement. If you're up for it, you can even do some quick remote team building activities to get everyone pumped up and more engaged once the real discussion kicks in.
Involve Your Team
Another way to keep your attendees on their toes is to have them actively participate. Assign one to take note of key agreements, one to track time, and another to keep track of action items. There could be other roles you might want others to fill in. You can also rotate the roles among your participation from meeting to meeting. If your meeting attendees are a mix of in-office and remote team members, ensure that you engage with those dialing in as much as you would your in-office colleagues.
When in-office employees attend a remote team meeting, it's easy for them to feel like their the only ones in the meeting. This will make your remote workers feel left out and disengaged. Ask those who dialed in what their opinion is on the topic. Giving them a chance to voice out their thoughts will keep them more engaged in your meeting.
Stick to the Agenda
It's easy for discussions to spin out of control during remote team meetings and any meeting for that matter. When you feel that you're getting off track, pull everyone back in and guide them as you transition from one topic to another. If you're screen sharing, have your agenda ready to be flashed at any time in case the participants need to get reminded of it. If someone seems to be dominating or prolonging the discussion, be ready to highlight the key points and wrap it up. Then move to the next topic or end the discussion.
Give Everyone a Takeaway
An effective remote team meeting finishes strong by achieving its objectives. At the end of the meeting, your action items must be clear and declared. What are your deliverables and next steps? Who's responsible for each of them? When are they due? When is your next team meeting and what should be accomplished by then? Making these explicit establishes focus on your future team meetings as well. It's also a good practice to ask for your team's feedback on how the remote team meeting went. Get their suggestions on what could be improved so you can increase engagement and participation moving forward.
Run Remote Team Meetings Like a Pro
Remote team meetings may seem challenging but with enough preparation, the right tools, and a little bit of creativity, you can be sure to motivate your team to proactively engage during your meetings. Are you managing a remote team? What are your tried and tested strategies for running your remote team meetings? Share with us your remote team meeting hacks and we'd love to add them to our list.
Want to have a more democratic meeting? Try Lean Coffee Meeting and get started with our Lean Coffee Template.